WINCHESTER FASHION WEEK
Events
Winchester School of Art is excited to announce the launch of its own FASHION WEEK!
It is a full calendar of fashion events geared for everybody interested in fashion and all aspiring creatives. Join us for a fashion workshop, a discussion about fashion opportunities, or a seat at our annual runway show!
About Us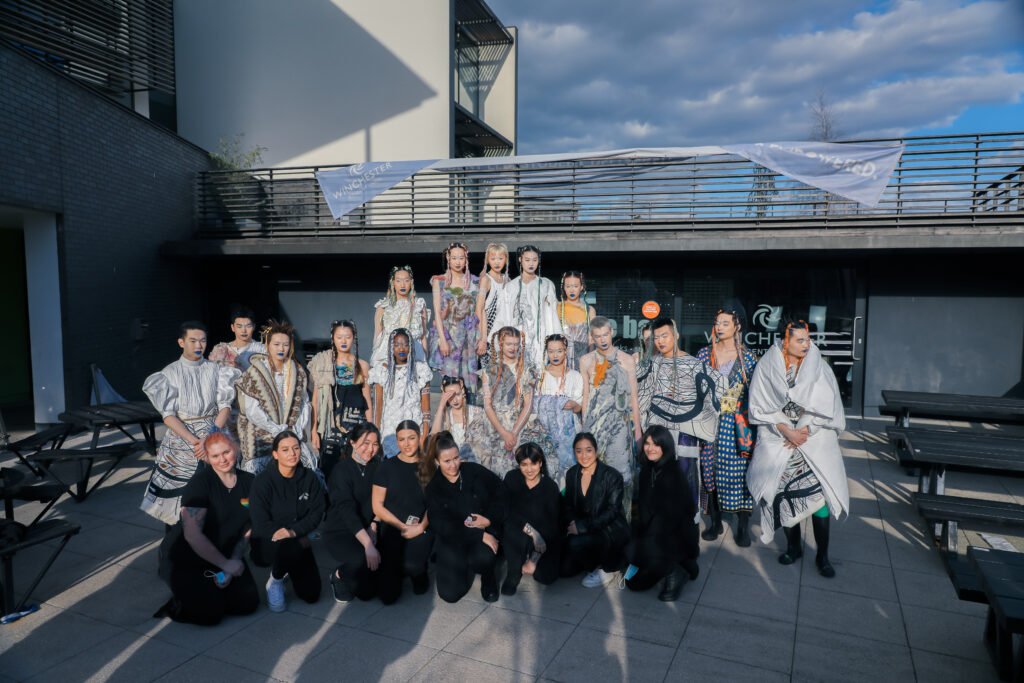 The Company has been a cross-programme, collaborative, student-led, extracurricular activity every year for the last six years. Students take on all the duties, including creating an advertising team, planning sponsorship, PR, marketing, photography, journalism, styling, backstage activities, modelling, and creating garments for the catwalk of a fashion show. The Company has organised several events around the University over the years.